Cebu, 24 July 2018 -- Kohler, a global leader in the manufacturing of kitchen and bath products, and one of the oldest privately-held companies in the United States Kohler, opens a new major showroom in Cebu, Philippines at the Filmon Finishing Studio in Molave Street, Lahug. The showroom is a partnership with Filmon Hardware Inc. and will showcase Kohler's extensive range of kitchen and bath products including its latest innovative products in Intelligent Toilets, Bidet Seats, Whirlpools, Showering and PVD Vibrant Finishing faucets.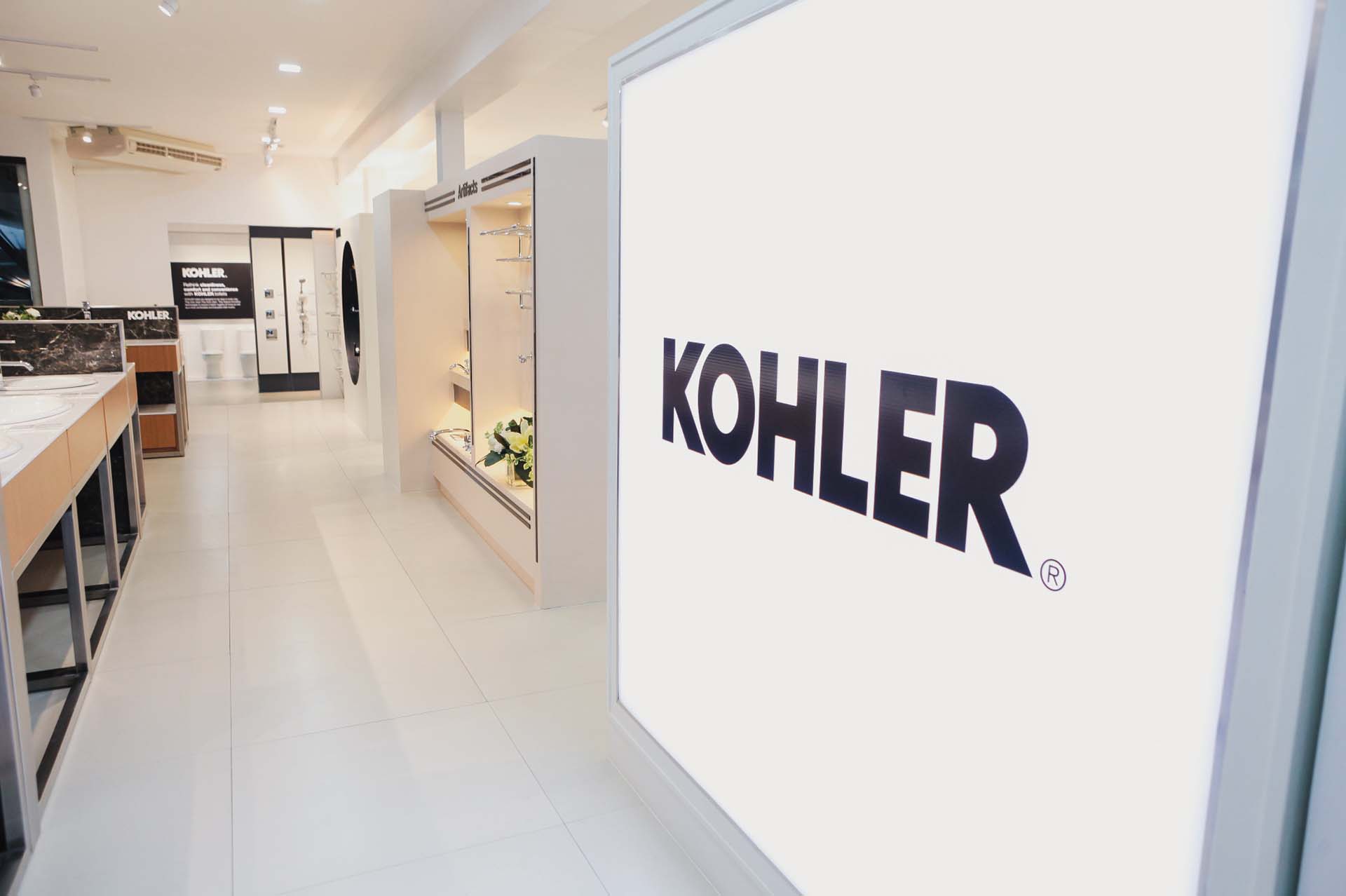 Envisioning more opportunities in Cebu, Kohler has chosen to locate its newest showroom in the second largest metropolitan area in the Philippines. "Kohler, through collaboration with our local partners, is optimistic and committed towards the long-term potential of the Philippines being one of the strategic markets in Asia Pacific region.", stated Miss Angel Yang, President of Kohler Kitchen and Bath Group Asia Pacific.

This year, Kohler is celebrating its 145 years of heritage as a global leader in the Kitchen & Bath industry. Its founder, John Michael Kohler, was an Austrian immigrant, a businessman and a visionary, when he founded the company in 1873. From a humble beginning, Kohler Company has grown into a multifaceted global family of brands that lead the way in many Bold innovations, focusing on leading edge design and technology.

The company's mission is to contribute to higher level of gracious living to people who are touched by our products and services. Kohler launched one of the latest innovation, the Sensis Intelligent Toilet, which embodies beauty and innovation. Its sleek design caters to different installation and low water pressure environments. Sensis' water filtration system purifies the water sprayed from the wand onto the body, removing impurities, residual chlorine and heavy metals for a healthier bidet experience. The one-click sanitation button activates both electrolyzed water and UV light functions to clean the toilet and wand, to provide an unparalleled hygiene to customers. It is also water saving with 2.6/3.8 litres dual flush, compliant with LEED certification. The seat also comes with a French curve which is ergonomically designed to reduce pressure points for optimal sitting comfort and has a built-in anti-bacterial seat.

"Philippines customers are captivated by design and always pursue the latest trends in technology", says Mr. Adam Quek, General Manager and Commercial Director of
Kohler Kitchen and Bath Group South East Asia. Sensis has a very sleek design and comes with an option of Rose Gold trim to delight the Philippines customers.

With the brand growing steadily in Philippines over the years, Kohler has established 51 showrooms nationwide, with Cebu as the latest addition, and plans to expand distribution in the future.

About Filmon Finishing Studio
Housing the first Kohler showroom in Cebu in their Finishing Studio, Filmon is a direct importer and distributor of various brands in the construction supplies and finishing industry, with painting materials, steel products, tubular pipes and other construction materials as their main product lines.

The Filmon Finishing Studio branch handles other lines of products such as ceramic tiles, bathroom fixtures, specialized commercial products, vinyl products and other home use products. Aside from plumbing, accessories, and construction materials, Filmon is also known for tiles such as the El Molino, Aparici, Emil Ceramica, Ergon, Eco Ceramic, Argenta, and Vives.

Working hand in hand with their local partners, Kohler continues to innovate and develop new designs, technologies, and materials to enhance customer experience and contribute to their high level of gracious living.

About Kohler Co.
KOHLER® was founded in 1873 and is headquartered in Kohler, Wisconsin, USA. Kohler Co. is one of America's oldest and largest privately held companies. Kohler Kitchen and Bath Group has more than 42 manufacturing locations worldwide and is a global leader in the manufacture of kitchen and bath products; engines and power systems; decorative, and owner/operator of two of the world's finest five-star hospitality and golf resort destinations in Kohler, and St Andrews, Scotland. Kohler has been consistent in setting new standards in design, craftsmanship and innovation. The mission is to contribute to higher level of gracious living to those who are touched by our products and services. Gracious living is marked by qualities of charm, good taste, and generosity of spirit, and further characterized by self-fulfillment, the enhancement of nature. The brand's reputation is rife with compelling accomplishments and bold innovations that stem from a heritage centered on living on the leading edge of design and technology. For more details, please visit to KOHLER.com.

Kohler Philippines digital platform:
WEBSITE: www.kohler.ph
FACEBOOK: https://www.facebook.com/kohler_ph
INSTAGRAM: https://www.instagram.com/kohlerphilippines
Designer Blog: www.kohler.design
Media Contact:
Cebu Advertising Services & Promotions Inc.
Perl Jacalan
Tel: 0918.888.8844; 032.232.8518; 032.2328519
Email: perl@asapcebu.com

Paul Vincent Tan
Associate Marketing Manager
Kohler Philippines
Email: paulvincent.tan@kohler.com