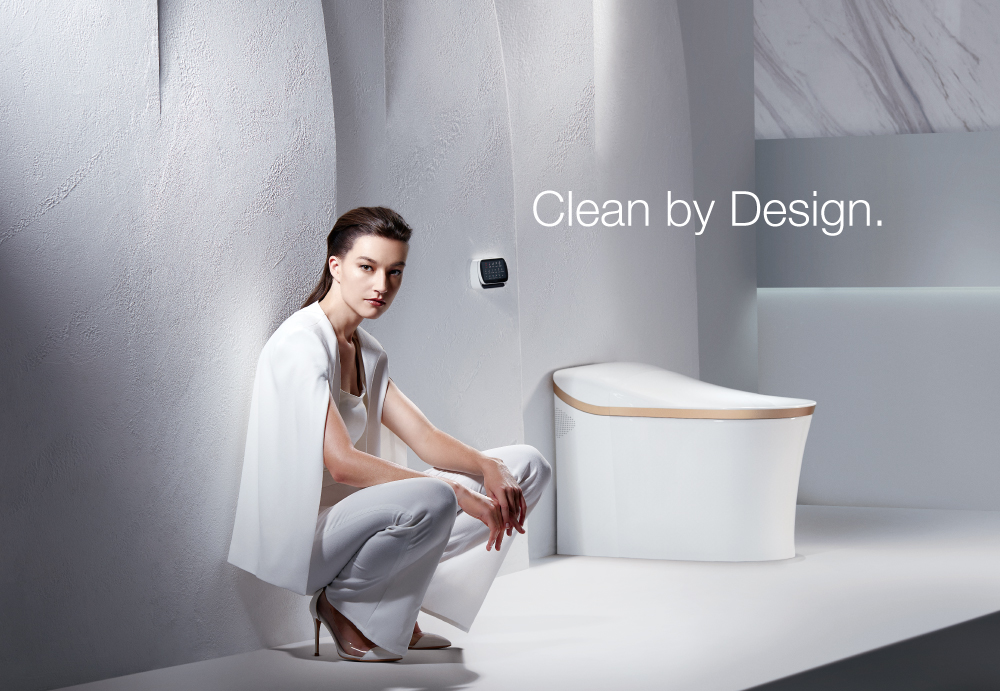 (Hong Kong – 25 Jun 2018) KOHLER, a global leader in the design and manufacture of kitchen and bath products, celebrates its 145th anniversary this year, marking a historic moment for the plumbing giant that came from humble beginnings. Through the past 145 years, Kohler has carved a path of leading-edge design and innovation and has undergone continuous expansion: engines and generators,luxury resort experiences and spas; and tile and decorative collections.
Kohler began its journey in the United States as a farming implement manufacturer in 1873, later becoming the plumbing innovation leader it is known for today. With a presence on six continents, Kohler is known for its bold moves with colors, patterns and singular level of high quality,a familiar name to architects, designer, tradespeople and consumers alike.
Since setting up their first Hong Kong office in 1995, Kohler has further marked its legacy through its new retail concept, the Kohler Experience Centers (KEC), that enable customers to experience Kohler's differentiating features in performance and design of on-site working products including showers, bathtubs, sinks and toilets. Kohler has opened KECs in New York, London, Singapore, Taipei, New Delhi, Los Angeles and Bangkok. Hong Kong, Shanghai, and Dubai will soon follow suit.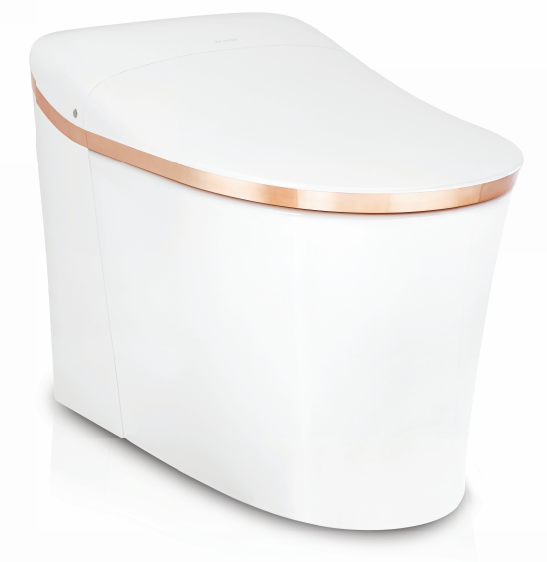 Eir.
HK$ TBC
Continuing its tradition of combining intelligence and beauty, Kohler launches the brand-new Eir. intelligent toilet. The sleek and modern design fits smoothly against the wall with all water pipes and electrical fittings out of sight. The fashionable silhouette blends seamlessly with any décor style your home already has, giving you lasting use for years to come. Made of fire-resistant V0 plastic, the smooth cream white lacquered finish is highlighted with an electroplated hammered rose gold base, which brings shine and a touch of luxe to your bathroom.
More than just a sculptural design piece, Eir. is constructed with a comprehensive water filtration system. Water sprayed from the wand onto the body is purified and filtered out impurities, residual chlorine and heavy metals for a healthier bidet experience. To ensure greater hygiene, the additional sterilization system sanitizes the toilet interior every 24 hours, plus a one-click sanitizing UV light button that activates both electrolyzed water and UV-light functions to clean the bowl and wand, delivering a modern, streamlined experience to all users.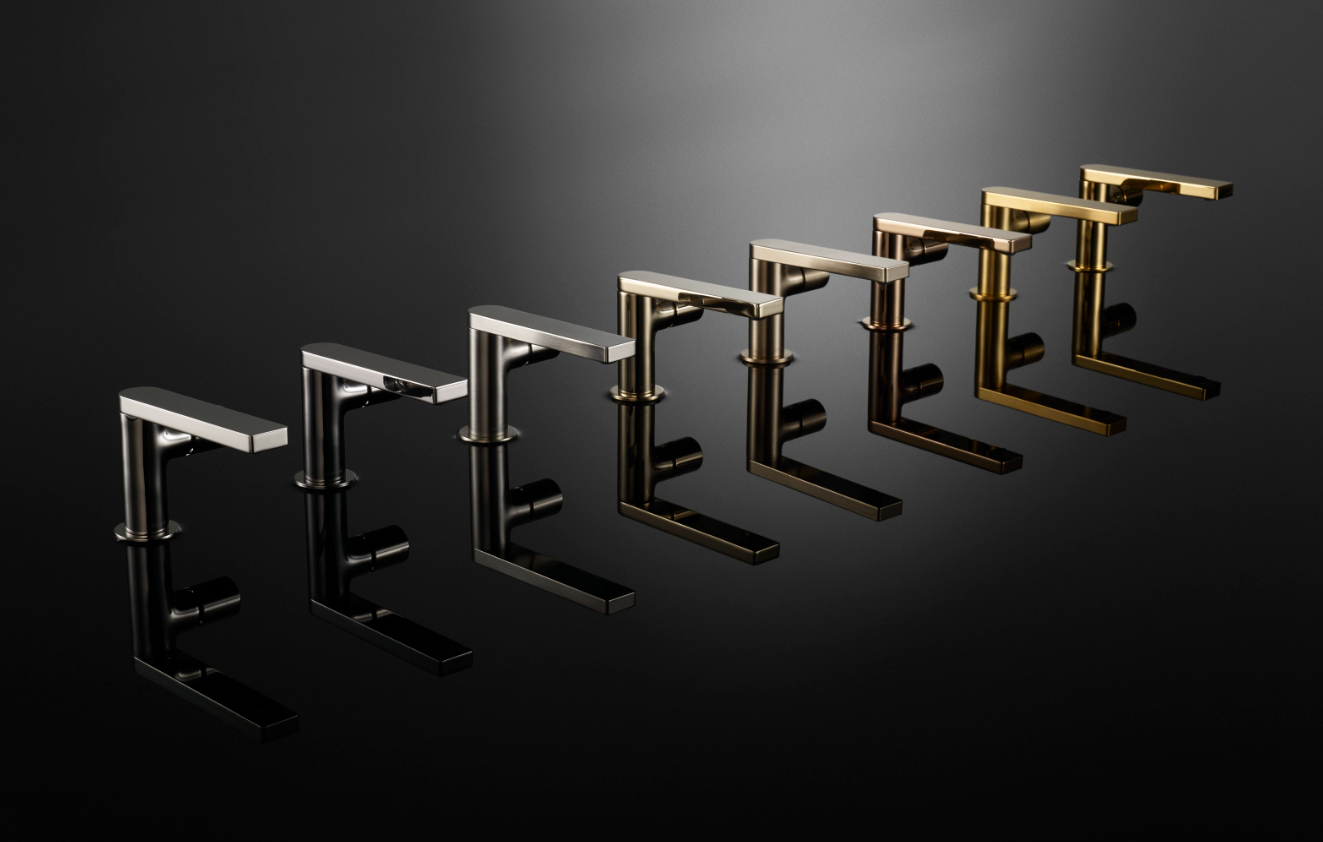 PVD Faucet
HK$ TBC
Aspire to your next level of kitchen and bathroom units with the PVD faucet. The collection offers eleven shades of silver and gold, ranging from warm brushed tones to brilliant polished hues to complement your personal style and complete your bathroom design.
The vibrant finishes and extra firm surface are the result of a state-of-the-art PVD (Physical Vapor Deposition) process, which creates an incredibly strong surface that is scratch and tarnish-resistant. As tough as they are beautiful, the PVD finishes are now available for customized color-matching across all categories including faucets, showers, accessories and toilet hinges, giving you complete freedom to build your dream powder room.
To celebrate Kohler's 145 years of expertise, Kohler is showcasing their upcoming collections in a large-scale exhibition including Dutchmaster sink, Derring PVD faucet from Artists Editions, Karing 2.0 intelligent toilet and more.
For high resolution images, please click: https://www.dropbox.com/sh/zmfce9ufjpbdfrh/AADjsD7qM2hac9Wa9XQM289Ra?dl=0
For more information, please visit http://www.kohler.com.hk/home.cn
For media and press enquiries, please contact:
PRIME
Anne Wu +852 2973 0171 anne@pr-ime-asia.com
Vivian Yip +852 2973 0171 vivian@pr-ime-asia.com
Kohler Co.
Vicky Chan +852 3125 7710 vicky.chan@kohler.com
NOTES TO EDITOR
About Kohler Co.
Founded in 1873 and headquartered in Kohler, Wisconsin, Kohler Co. is one of America's oldest and largest privately held companies comprising more than 35,000 associates. With more than 50 manufacturing locations worldwide, Kohler is a global leader in the manufacture of kitchen and bath products; engines and power systems; decorative products, cabinetry and tile; and owner/operator of two of the world's finest five-star hospitality and golf resort destinations in Kohler, and St. Andrews, Scotland.